Angela Waters Austin
OneLoveGlobal
President and Chief Executive Officer
https://www.oneloveglobal.org/angela-waters-austin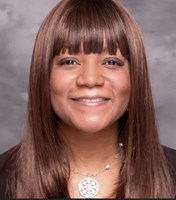 Biographical Abstracts
Angela Austin is Founder and President of OneLoveGlobal, a tax exempt non-profit organization that focuses on creating sustainable communities where justice, peace and opportunity are attainable for all children. In 2015, she founded My Brother's Keeper/Girls Equity Network, a network of Michigan communities and partners committed to collective action to improve outcomes for young people of color. She is also the producer and host of the Equity Equals Radio Show and the founder of the Peace and Prosperity Youth Action Movement, a youth leadership organization that promotes racial equity through project-based activities created by youth.
Her ties with the academic community include providing community-based macro-experiences to numerous university students. In 2014 she received a grant in partnership with Michigan State University, to be the Place Lead for Truth, Racial Healing, and Transformation of Metro Lansing. The initiative now has over 250 community collaborators working together toward regional racial equity and healing transformation.
She has been recognized for her service to the Lansing area with several awards, including the Peacemaker of the Year Award from the Peace Education Center in 2017 and the Award for Business Excellence from the Greater Lansing Area Club of the National Association of Business and Professional Women's Clubs, Inc., in 2015.
Areas of Expertise
Youth and racial justice
Community organizing
Advocacy and communication
Sustainable communities