Barbara Moely
Tulane University
Professor Emerita of Psychology, Tulane University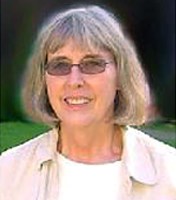 Biographical Abstracts
Dr. Moely has consistently broken new ground in the study and development of service-learning and community engagement (SLCE) programming and is a leading force in setting the SLCE research standards and agenda. Her early push for deeper scholarship and more rigorous investigations on higher education service-learning improved our practices.
She developed and validated some of the most widely used research instruments in the SLCE field and brought rigor and systematic inquiry to the study of SLCE.
Moely is credited with conducting the first and most widely cited study on the relationship between service-learning and college student retention; this has become the hallmark study and prompted other scholars and researchers to examine this important issue.
She conducted systematic investigations into the role of community voice in higher education community engagement, which provided evidence to support anecdotal claims of the importance of community voice in service-learning programming.
Her longitudinal SLCE studies of a group of Tulane students from college entry through graduation, contributed to our understanding of stability and change over time in students' civic attitudes and of the factors affecting their civic outcomes.
In 2010, Moely received IARSLCE's Distinguished Research Award for her influential research contributions to advancing the study and practice of service learning and community engagement.