Budd Hall
University of Victoria
Professor of Community Development, School of Public Administration, Faculty of Human and Social Development
Co-Chair, UNESCO Chair in Community Based Research and Social Responsibility in Higher Education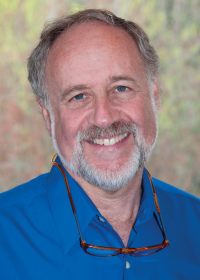 Biographical Abstracts
Budd Hall, Professor of Community Development, first coined the term "participatory research" while working in Tanzania in the early 1970's. He was responsible for founding the International Participatory Research Network (IPRN), based largely in civil society organizations in 1977. The IPRN spread the word of participatory research throughout the world from the 1970's through early 1990's. He is the past Secretary-General of the International Council for Adult Education, former Chair of Adult Education and Community Development at the University of Toronto, and former Dean of Education at the University of Victoria. In 2006, Budd founded the Office of Community-Based Research at the University of Victoria in British Columbia, Canada. In 2008, he hosted the III Community-University Exposition a conference that brought 600 community and university research partners from across Canada and 13 other countries. He has also served as the Secretary of the Global Alliance for Community Engaged Research. In 2012, Dr. Hall was named one of the two inaugural Co-Chairs of the UNESCO Chair in Community Based Research and Social Responsibility in Higher Education of the United Nations Educational, Scientific, and Cultural Organization.
Hall received the Canadian Bureau of International Education's 2005 Innovation in International Education Award. In the same year he was inducted into the International Adult Education Hall of Fame. Dr. Hall was granted an Honourary Doctorate by St. Francis Xavier University in 2011.
His most recent books include: Learning and Education for a Better World: The Role of Social Movements (2012), Knowledge, Democracy and Action: Community University Research Partnerships in Global Perspectives (2013), GUNi's World Report on Higher Education 5: Knowledge, Engagement and Higher Education - Contributing to Social Change (2013), Learning and Teaching Community-Based Research (2014), and Strengthening Community University Research Partnerships: Global Perspectives (2015). He is also a poet.