Craig D. Weidemann
Pennsylvania Sate University
Special Assistant to the Provost for Innovation and Education Technology Initiatives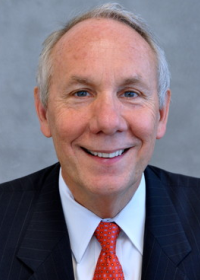 Biographical Abstracts
Craig Weidemann served as Penn State University's Vice President for Outreach, 2003-2016. In this position he oversaw the University's outreach initiatives and was responsible for Continuing Education, Penn State Online, the World Campus, Penn State Public Broadcasting, Economic and Workforce Development, and Cooperative Extension. Penn State Outreach is the largest unified outreach organization in American higher education. Each year Penn State touches one out of every two households in the Commonwealth, serving more than 95 million participants, viewers, and listeners at more than 125 locations, and from all 50 states and 80 countries.
Dr. Weidemann has been recognized for his leadership and contributions in higher education with the Julius M. Nolte Award from the University Continuing Education Association (UCEA). In 2006 he was selected by the University of Georgia's College of Education Awards Committee to receive the Professional Achievement Alumni Award.
Dr. Weidemann has served two terms on the Commission on Lifelong Learning of the American Council on Education. In 2004 he was appointed to the Pennsylvania Workforce Investment Board by Governor Rendell. He has also served as a member of the board of directors of the Pennsylvania College of Technology.