Judith A. Ramaley
Portland State University
President Emerita, Winona State University and Distinguished Professor of Public Service Portland State University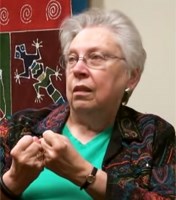 Biographical Abstracts
Judith Ramaley has a global reputation for her contributions to the knowledge base that institutional leaders and community leaders can draw upon to create a culture of engagement. She is invested in solving complex and "wicked" societal problems that require the effective cross-sector engagement of colleges and universities and community organizations. Her most notable accomplishment was the urban-serving mission of Portland State University (PSU) captured as Let Knowledge Serve the City. She successfully encouraged Senator Hatfield to focus on funding Title 11 of the Higher Education Act, which provided grants to support urban-serving institutions. She supported a new approach to General Education where PSU students apply their knowledge to community problems and a restructuring of promotion and tenure guidelines that included engaged scholarship and teaching.
Ramaley has published 56 articles on topics ranging from the leadership of change to the emerging nature of new forms of university/community collaboration and cross-sector engagement and innovations in STEM education. She has served as an advisor to many research projects focused on supporting student success, the enhancement of STEM education.
Through her presidential leadership at three universities (PSU, the University of Vermont and Winona State University), Ramaley has promoted community engagement and scholarship in very different contexts, both urban and rural. As a mentor and colleague, she has encouraged many others to pursue careers as engaged scholars and practitioners.