Lesley Wood
North-West University (South Africa)
Director, Community-Based Educational Research
Professor, Faculty of Education Sciences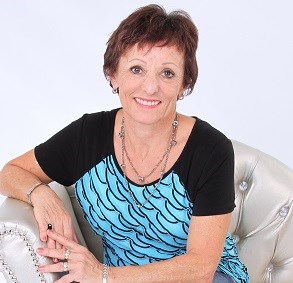 Biographical Abstracts
Lesley Wood is a research professor in the Faculty of Education at North-West University and founder and director of a research entity, Community-based Educational Research. She is an NRF-rated researcher whose interests lie in researching participatory ways to facilitate psycho-social wellness within various educational communities, with a particular focus on action research for professional, institutional, and community learning and development. She has received international recognition for her work in action research and HIV and AIDS, having been awarded an Honorary Doctorate in 2014 by Moravian College, Pennsylvania, USA.
She has published widely (https://scholar.google.com/citations?user=GD-eFwIAAAAJ&hl=en) and has received several internationally funded grants for her projects, as well as holding honorary research appointments at international institutions at various times. She has pioneered community-based research in South Africa through her leadership roles and capacity-building initiatives and through the publication of several books and special issues in the field.
Her research entity was recently awarded a five-year Chair in Early Childhood Development to foster university-community collaboration in this important area. Other areas in which the entity conducts community-based research include Environmental Education, Holistic Wellbeing, Inclusive Education and Language and Literacy. Orcid no: https://orcid.org/0000-0002-9139-1507.
Areas of Expertise
Psycho-social wellbeing
Community-based education
Participatory research
HIV and AIDS in education
Inclusive education