Lindsey M. Shirley
Colorado State University
Assistant Vice President, Engagement and Extension
Deputy Director, CSU Extension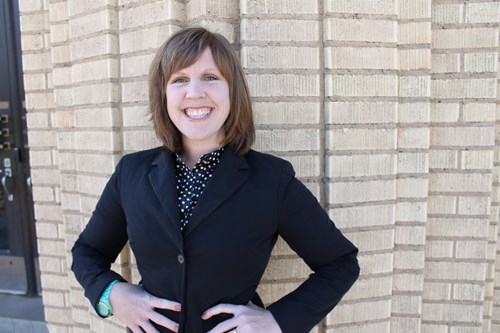 Biographical Abstracts
Dr. Lindsey Shirley serves as assistant vice president for engagement and extension and deputy director for CSU Extension. In this position, she serves as a key leader of the Office of Engagement and Extension with a focus on program quality and the overall impact delivered. She also provides day-to-day leadership and operational oversight to implement the extension mission of the university and to advance the strategic goals of the Office.
Before joining CSU in July 2021, Dr. Shirley's focus was on the intersection of the needs of Oregonians and programs convened by the Division of Extension and Engagement at Oregon State University. Her work as associate provost for extension and engagement led to positive solutions with communities that serve as a framework to explore and uncover new possibilities. Dr. Shirley's portfolio of work includes innovations in teaching and learning implemented into secondary, post-secondary, and extension learning environments across the United States and international locations.
Dr. Shirley has contributed to the scholarship of engagement to advance the outdoor recreation economy in Utah, Oregon, and across the United States. Specific outputs that she led, contributed to, or supported include a new degree program, a 15-year vision for Outdoor Recreation in Oregon, Confluence Accords signed by eight states outlining four pillars with a commitment to working collectively toward promoting and advancing the outdoor recreation economy, and a framework for action to advance Oregon's strategies that catalyzes innovative policies and legislation, and empowers local, statewide action.
Areas of Expertise
Clothing, textiles, design, and merchandising
Family and consumer sciences/home economics
Outdoor recreation