Lorilee R. Sandmann
University of Georgia
Professor Emerita, Department of Lifelong Education, Administration, & Policy
Editor, Journal of Higher Education Outreach and Engagement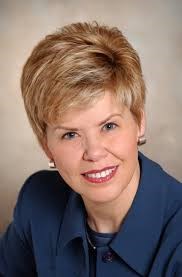 Biographical Abstracts
Dr. Lorilee R. Sandmann's research, publications, teaching, and leadership has had an intense and ongoing influence on the development of some of the early and most widely used theoretical and conceptual frameworks for community engagement. Her research has consistently been theory-driven, and she has been innovative and insightful in her approach to studying the relationship between the different perspectives and voices of engagement: faculty as scholars, students as future scholars, community partners as co-creators of knowledge, and institutional leaders as influential advocates for community engagement.
Dr. Sandmann's work has informed the design of many of the most important and effective programs and strategies aimed at enhancing leadership and recognition of engagement and engaged scholarship across all types of academic institutions. Without her research contributions, the field would not be where it is today, especially with regard to the treatment of engaged scholarship in promotion and tenure, the identification of barriers to institutionalization, the professional development of institutional leaders of engagement, the understanding of partnerships, and the design of institutional benchmarking and assessment systems.
Her use of theory, development of conceptual frameworks, leadership voice, and insights are evident in the design of the National Review Board for the Scholarship of Engagement, the Emerging Engagement Scholars Workshop, the Engaged Scholars Academy, the Academy of Community Engagement Scholarship, and the Carnegie Elective Classification. While these activities were certainly not her sole creation, it is notable that her scholarly work and expertise were essential, informing elements to their design and implementation.