Lou Anna Simon
Michigan State University
President, Michigan State University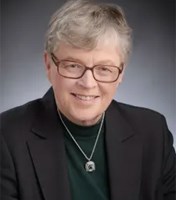 Biographical Abstracts
President Simon's significant contributions to the field of CES are twofold: institutionalization of community engagement and scholarship related to the historical, philosophical and moral basis for public engagement. As the Provost and Assistant Vice President for Academic Affairs, Dr. Simon set the stage for alignment of the university to its public engagement mission. Under President Simon's leadership, MSU was one of the first institutions to receive the 2007 Carnegie Elective Classification in Outreach and Engagement.
The Campus Compact in its toolkit for institutionalizing engaged scholarship features her writings about engagement and the World Grant Ideal. Her efforts to support MSU faculty, staff, students, and partners have strengthened the movement of community-engaged learning in ways that reach far beyond our campus.
President Simon's commitment to community-engaged learning is demonstrated by her ongoing support of the Center for Service Learning and Civic Engagement and in creating a campus culture of engagement. She led several transformative projects to ensure that faculty and students have the best opportunities for teaching and learning that will impact communities positively. Provost and now President Simon challenged every academic unit and the entire 4900 tenure and non-tenure stream faculty to engage the land grant mission through the implementation of community engagement scholarship and outreach across their research, teaching and service activities.