Lynette Coulston
Victorian Blackberry Taskforce (Australia)
Chair, Victorian Blackberry Taskforce
Secretary, Koetong-Shelley Development Association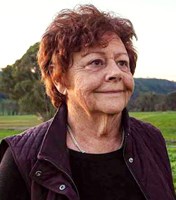 Biographical Abstracts
Lyn Coulston has long served as a community leader and public officer in local and state-wide community engagement programs in Australia. She founded Landcare, a grassroots movement dedicated to managing environmental issues in local communities and weed eradication community action groups across Victoria. She has collaborated with community, university, and government partners around collective action in natural resource management, including as founding member of the Victorian Rabbit Action Network, recognized by the 2019 United Nations Public Service Awards for its democratic, participatory approach to community service.
Her leadership as Councilor and Mayor of the Towong Shire in northeast Victoria during, and in the aftermath of, the 2003 Victorian Alpine Fires was recognized with the 2006 Towong Shire's Citizen of the Year Award. Coulston currently serves as Chair of the Victorian Blackberry Taskforce and Secretary of the Koetong-Shelley Development Association, which helped reclaim and manage Shelly Forest Camp.
In 2014, Coulston was awarded the Medal of the Order of Australia in recognition of her contributions to her community, and in 2015 she was the inaugural winner of the Joan Kirner Landcare Award in the Victorian Landcare Awards. Her approach to engaging others positively impacts environmental issues and strengthens community relationships.
Areas of Expertise
Horticulture and landscape sustainability
Natural resource management and invasive species control
Grassroots community organizing, action, and development
Building community capacity to tackle environmental issues
Community, government, and academic partnerships