Mary Simon Leuci
University of Missouri Extension
Assistant Dean, College of Agriculture Food
Natural Resources and Community Development Program Director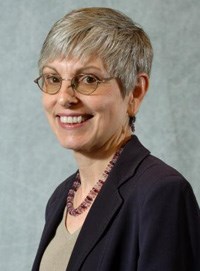 Biographical Abstracts
The values that guide Mary Leuci's work are embedded in the "Principles of Good Practice," adopted by the Community Development Society. She chaired the Community Development Society committee that revised these policies adopted officially by the membership in 2000. As Assistant Dean in the College of Agriculture Food and Natural Resources and the MU Extension Community Development Program Director, she leads the growing engaged community development program that includes several centers, a strong grant/contract portfolio, approximately eight state faculty and staff, the Fire Rescue Training Institute, and 22 regional faculty.
She has collaborated with the other three UM campuses, Lincoln University, and Missouri's Extension Councils for program development in five key areas: community leadership development, community inclusion, community economic viability, community emergency management, and community governance and decision making. This includes new program development, in-service education, program management and oversight, evaluation and impact.
The primary elements of her applied research and scholarship include:
expanding capacity for understanding and leading organizational learning for change,
expanding capacity to document community development program outcomes and impacts, and
developing quality processes that engage local extension councils and leaders in providing input for programs that inform programmatic direction.