Mary Simon Leuci
University of Missouri
Director, Missouri Campus Compact
Director of Engaged Scholarship, University of Missouri (Columbia)
Associate Extension Professor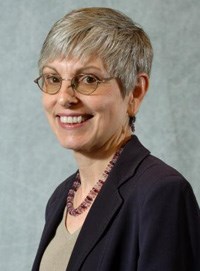 Biographical Abstracts
Mary Simon Leuci is the director of engaged scholarship with the University of Missouri Office of Extension and Engagement. In this capacity, she also directs the Missouri Campus Compact, which fosters integration of civic and community engagement work and learning into the curriculum and operations of its diverse network of Missouri colleges and universities. As an associate extension professor in the Division of Applied Social Sciences, College of Food Agriculture and Natural Resources, she is the PI for extension training as part of an international consortium providing technology and modernization training for agriculture in Ghana.
Prior to these roles, Dr. Leuci served as community development program director with the University of Missouri Extension and assistant dean of the College of Food, Agriculture, and Natural Resources, and provided state leadership for programming. Earlier, as a state specialist, she worked with University of Missouri Extension faculty, communities and organizations on a variety of issues. She was a co-founder of the Community Development Academy, providing action planning training and workshops across Missouri and throughout the U.S. for community and economic development practitioners and community leaders, and served as member of the multi-state team that co-authored a participatory action planning publication entitled Vision to Action: Take Charge Too (North Central Regional Center for Rural Development, 2001).
Leuci co-authored the national USDA white paper on core competencies for Extension community development, served on the National Council for Community Development Extension, and served on the national work group to develop strategic directions for community development extension. Key areas of her applied research and scholarship include community development process and education, evaluation and impact, adult education engagement, participatory planning processes, organizational learning and leadership, and international development.
Areas of Expertise
Extension and adult education
Organizational learning
Community development and engagement
Participatory group process
Organizational development and leadership