Melvin Jackson
Strengthening the Black Family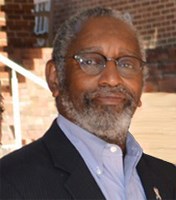 Biographical Abstracts
Melvin Jackson has over 40 years' experience in community engagement, public health research, and program coordination. Committed to the community of Southeast Raleigh, he served as program director for Strengthening the Black Family (STBF), partnering in that capacity with UNC's School of Public Health on many research projects, such as a faith-based HIV prevention intervention for Black youth.
He currently serves as an adjunct professor at Saint Augustine's University and as the Public Health Advocacy Coordinator/Local Improvement Advisor with the Alexander YMCA SCALE (Spreading Community Accelerators through Learning and Evaluation) Program. In this role, he works to engage the Southeast Raleigh (SER) Promise Initiative in the Regions of Solutions Tools/Skills with a Racial Equity Lens. The SER Promise Initiative seeks to provide a vital link to elementary education, affordable housing, health and wellness, economic opportunity, and leadership development in Southeast Raleigh.
Jackson co-founded the NC Community Health Leadership Roundtable and the NC Community Partners Forum, which provide community-based organizations and leaders with the knowledge and skills to be effective partners with academic institutions. He also helped launch the PRIME Collective LLC (Partnerships in Research, Integration, Mentoring, and Education), has co-authored nine peer-reviewed publications, and is the recipient of the 2014 Lucille Webb Award.
Areas of Expertise
Public health research
Community-based participatory research
Community-academic research partnerships that address health disparities
Black youth and community organizing against racism