Roger Nathan Reeb
University of Dayton
Professor, Department of Psychology
Faculty Affiliate, Hanley Sustainability Institute
Faculty Research Fellow, Human Rights Center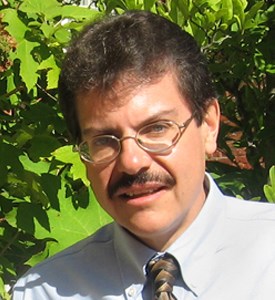 Biographical Abstracts
Roger N. Reeb is a professor of Psychology at the University of Dayton, where he also currently serves as faculty affiliate with the Hanley Sustainability Institute and faculty research fellow with the Human Rights Center. He previously served as director of Graduate Programs in Psychology (2006-2014) and Roesch Endowed Chair in the Social Sciences (2014-2018). Dr. Reeb received his PhD in clinical psychology from Virginia Commonwealth University in 1993, after completing the Brown University Internship Program.
Dr. Reeb received numerous awards at the University of Dayton (Alumni Award in Teaching; Outstanding Faculty Service- Learning Award; Service-Learning Faculty Research Award). He also received awards from the American Psychological Association (Dissertation Award; Springer Award for Excellence in Research in Rehabilitation Psychology--Division 22) and served as a work group member for the American Psychological Association's Citizen Psychologist Initiative. Dr. Reeb is a fellow in the Midwestern Psychological Association. Among approximately 40 publications and over 100 conference presentations, Dr. Reeb coauthored Service-Learning in Psychology: Enhancing Undergraduate Education for the Public Good, published Community Action Research: Benefits to Community Members and Service Providers, and edited a special issue on service-learning research for the American Journal of Community Psychology.
Dr. Reeb conducts participatory community action research, with particular interests in homelessness, psychopathology, service-learning pedagogy outcomes for students and community, and advocacy initiatives. He has served on Editorial Boards for numerous journals. Dr. Reeb, a licensed clinical psychologist, has served as a long-term board member for the National Alliance on Mental Illness (Montgomery County, Ohio).
Areas of Expertise
Homelessness
Community projects for disadvantaged community members
Service-learning pedagogy outcomes for students and community members
Advocacy initiatives
Environmental attitudes and behavior