Roger Rennekamp
Ohio State University
Associate Dean and Director, Ohio State University Extension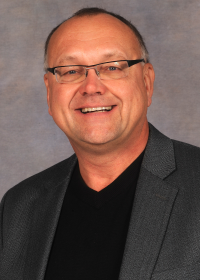 Biographical Abstracts
Roger Rennekamp became the 12th director of Ohio State University Extension on January 4, 2016.
Roger comes to Ohio State from Oregon State University, where he most recently served as associate dean for outreach and engagement. Before his current role in Oregon State's College of Public Health and Human Sciences, Roger led Oregon's 4-H youth development program. He also served as Extension specialist in program and staff development and as program specialist for 4-H at the University of Kentucky. Roger earned his bachelor of science from the University of Kentucky, his master of science from Morehead State University, and his Ph.D. from Ohio State.
When he made the announcement, former College of Food, Agricultural, and Environmental Sciences Dean – and now Provost for Ohio State – Bruce McPheron said: "Roger brings a great deal of experience at all levels of the Cooperative Extension System, and he is known for building collaborative relationships and partnerships...Roger's enthusiasm and energy will help create the Extension organization of the future."
"I am honored to renew my relationship with one of the nation's premier land-grant universities," said Roger about his return to Ohio State. "The need for Extension is as great as any time in its 100-year history. I am confident OSU Extension will play a primary role in shaping and positively impacting Ohio and Ohio residents for years to come."