Wayne Moore
Moore Integrity Consulting
Owner and Lead Consultant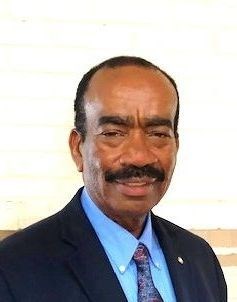 Biographical Abstracts
Dr. Wayne Moore, owner and lead consultant of Moore Integrity Consulting, previously completed 15 years with university Extension systems before retiring. While an assistant professor with the University of Tennessee, Dr. Moore established a partnership with a local bank, piloting a personal financial management workshop for welfare-to-work recipients. The successful program continued for seven years. He also created a personal finance curriculum and related publications that were used by extension agents statewide. Dr. Moore served on a University of Tennessee research team that presented at Seoul National University. His presentation title was: Personal Financial Management Effectiveness to Determine Employee Productivity Levels.
At Kansas State University, where Dr. Moore served as a regional director, he delivered two Ken Blanchard SLII leadership workshops. Attendees used the skills to impact their extension teams and community volunteers. Dr. Moore's leadership workshops also impacted personnel at a regional bank where he served as vice president and director of Internal Communications. There, he trained 125 leaders and contributed toward a new servant leadership culture.
Dr. Moore completed a bachelor's in biblical counseling and master's in clinical psychology. His thesis was titled, Corporate and Family Dynamics in the Relocation Process of Dual Career Couples. He completed 39 credit hours in a doctoral Marriage and Family Therapy program, before switching to Consumer Economics where he had a special interest. He wrote his dissertation, A Social and Economic Impact Analysis of Community Business Development: Leather Finishing in a Small Town, on his first love, community development.
Areas of Expertise
Leadership training
Coaching
Organizational change management
Community social and economic development
Strategic action planning